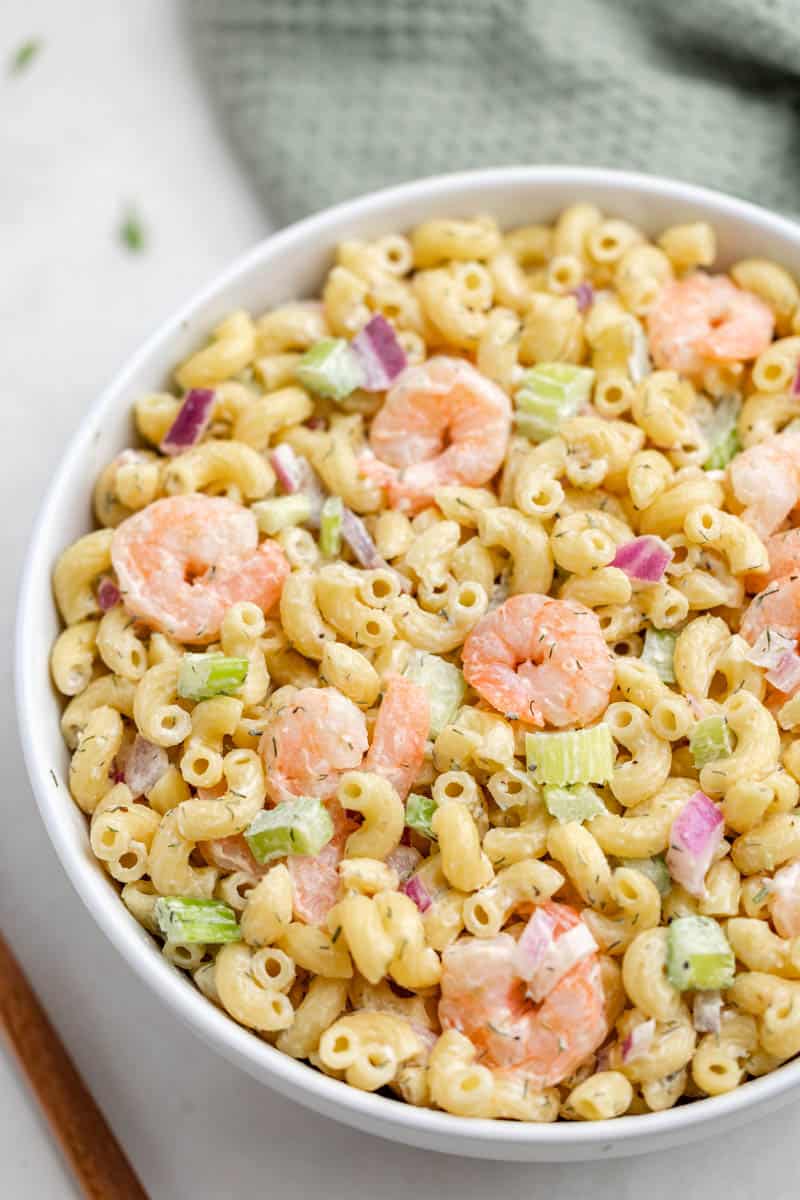 Refresh your summer dinners with a shrimp pasta salad, bursting with vibrant flavors and textures, perfect for gatherings or a quiet dinner at home.
The fusion of crisp vegetables, tender shrimp, and hearty pasta enveloped in a creamy, tangy dressing is what makes a shrimp pasta salad a cherished dish. The beauty of this salad lies in its versatility – it is light enough for a lunch, hearty enough for a dinner, and a crowd-pleaser at potlucks or parties. This dish brings a myriad of textures and flavors together, promising a delight in every bite.
Frequently Asked Questions
Can I use frozen shrimp?
Absolutely. If using frozen shrimp, ensure they are thoroughly defrosted and drained before adding them to the salad.
What kind of pasta works best?
Elbow noodles are commonly used, but you can also use penne, farfalle, or rotini. Just ensure that the pasta can hold up to the dressing and mix well with other ingredients.
How long does shrimp pasta salad last in the refrigerator?
It can last up to 3-4 days in the refrigerator when stored in an airtight container.
Substitutions
While the recipe is pretty straightforward, there are ways you can customize it to your taste or dietary needs. Instead of shrimp, you could use grilled chicken or tofu for a vegetarian option. If you are not a fan of mayonnaise, try Greek yogurt for a tangier dressing. For a low-carb option, consider substituting pasta with zucchini noodles or spaghetti squash.
Tips From the Chef
Ensure pasta is cooked al dente to prevent it from getting mushy when mixed with the dressing.
Rinse cooked pasta with cold water to stop the cooking process.
Allow the salad to chill in the refrigerator for at least an hour before serving. This allows the flavors to meld together beautifully.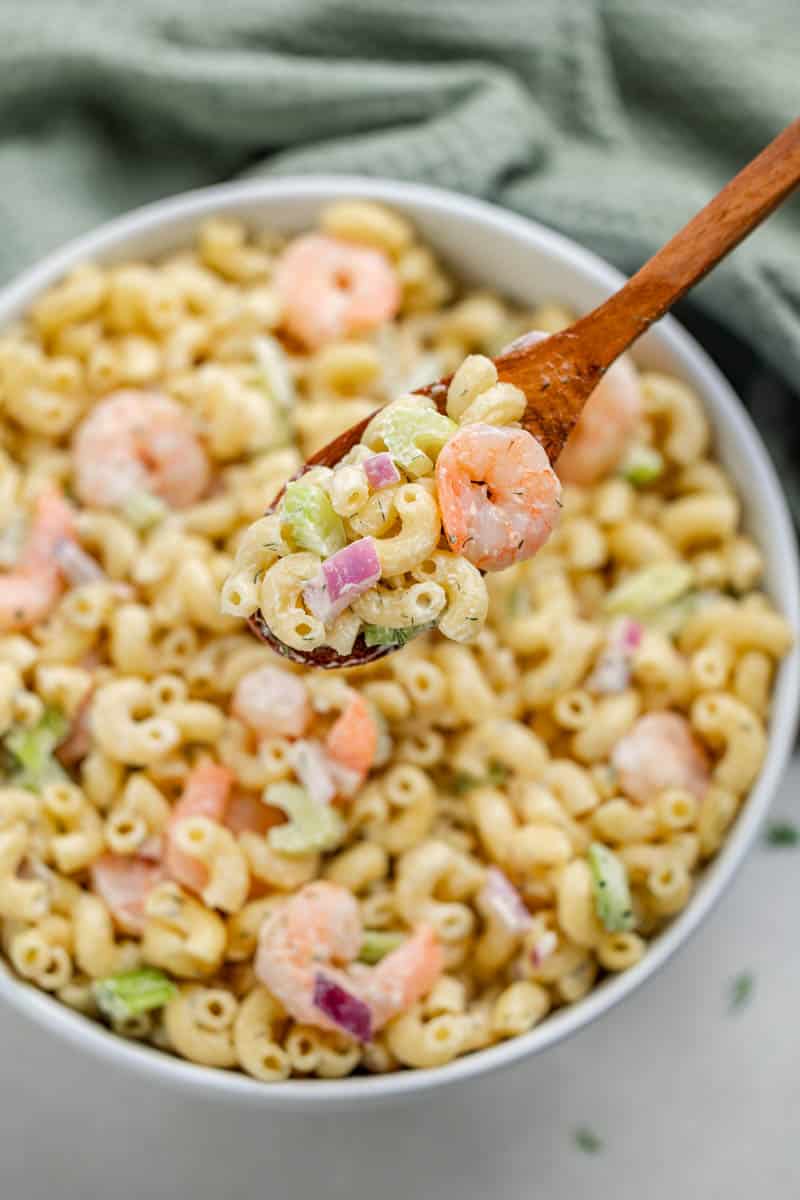 Storage Instructions
Store the leftover salad in an airtight container in the refrigerator. It is best consumed within 3-4 days. While this salad is typically enjoyed cold, if you prefer it slightly warm, you can microwave it for 30 seconds. Just be careful not to overheat, as the shrimp can become tough. Unfortunately, due to the mayonnaise and cooked pasta, this salad does not freeze well.