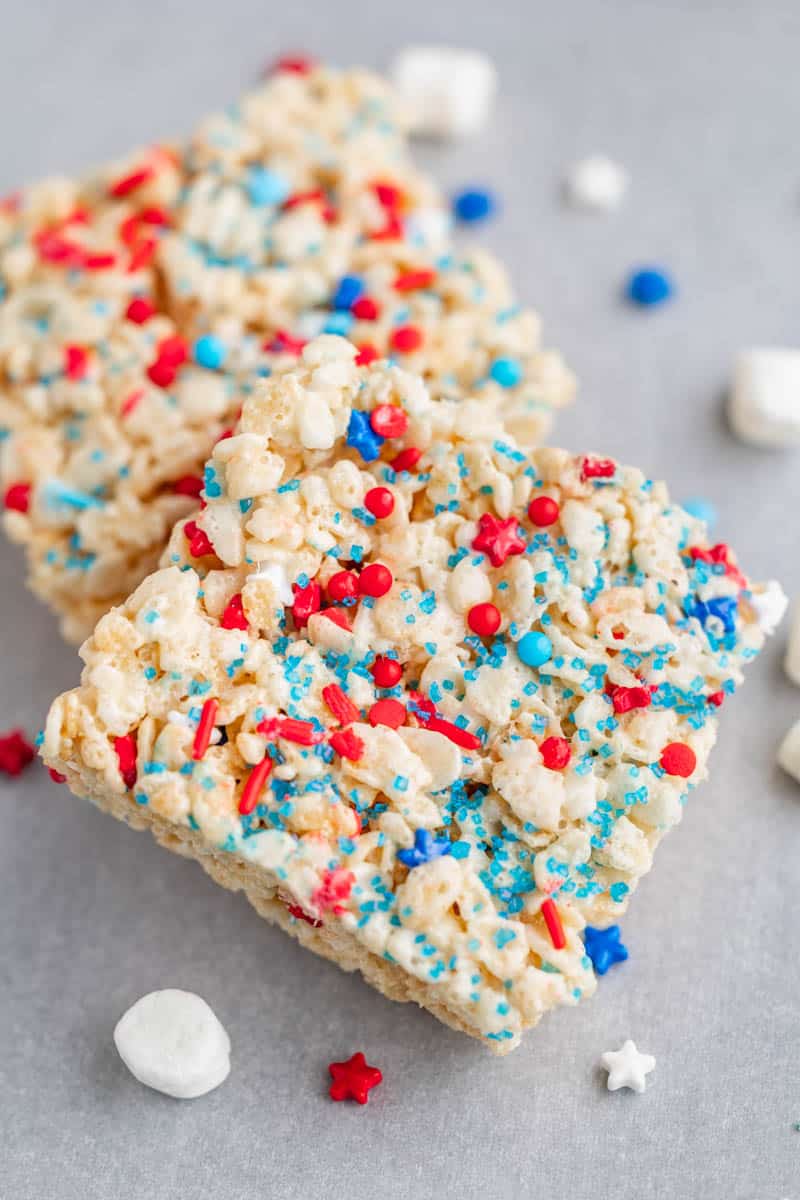 Create unforgettable memories with these fun, easy-to-make, colorful Rice Krispie treats. Perfect for all your celebratory needs!
The red, white, and blue Rice Krispie treats are not just an ordinary dessert. It's an experience of nostalgic delight, offering a fun, playful, and vibrant twist on a classic favorite. This colorful version of Rice Krispie treats is sure to bring joy to both young ones and adults alike. Simple to prepare yet absolutely mouthwatering, they are the perfect choice for all your patriotic celebrations, from Independence Day to Memorial Day, Labor Day to Veterans Day. But you don't have to wait for a special occasion; every day is a great day for Rice Krispie treats!
Frequently Asked Questions
Can I use regular marshmallows instead of mini ones?
Yes, you can use regular marshmallows, though mini marshmallows melt more quickly.
Alternatively, you can use vegan marshmallows if desired.
Can I use other cereals?
While Rice Krispies are traditional, you can experiment with other cereals if you prefer.
What can I use instead of butter?
We always recommend using real butter, but you can always swap it out with margarine or refined coconut oil if desired. Final taste and texture may be affected with substitutions.
Troubleshooting Guide
Encounter a hiccup while making your Rice Krispie treats? Here are a few common issues and their solutions:
Rice Krispies not sticking together: If your mixture is too dry, it's possible that the marshmallows cooled too much before mixing with the Rice Krispies. Next time, try to combine them while the marshmallows are still warm.
Treats are too hard: You may have packed the mixture into the pan too firmly. Next time, press it down gently for a softer texture.
Variations on the Theme
Feeling creative? Try some of these fun variations:
Holiday-Themed: Switch up the colors for different holidays – green and red for Christmas, orange and black for Halloween.
Add-ins: Consider adding chocolate chips or peanut butter for different flavor profiles.
Tips From the Chef
Always melt the butter before adding the marshmallows for a smooth and creamy texture.
Stir the mixture gently to keep the Krispies crisp.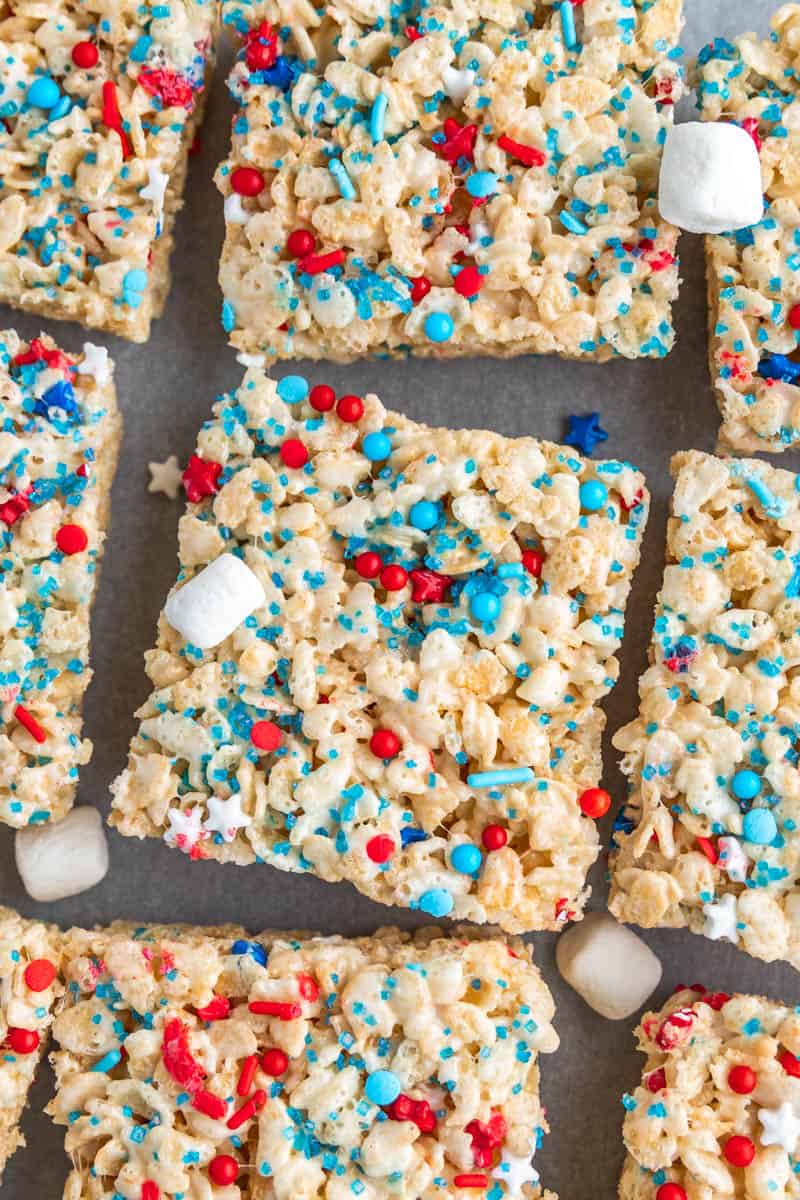 Storage Instructions
Store your treats in an airtight container at room temperature for up to one week. For longer storage, freeze them individually wrapped in plastic wrap and placed in a freezer-safe bag for up to 6 weeks. Thaw at room temperature before serving.
More Quick & Easy Dessert Favorites