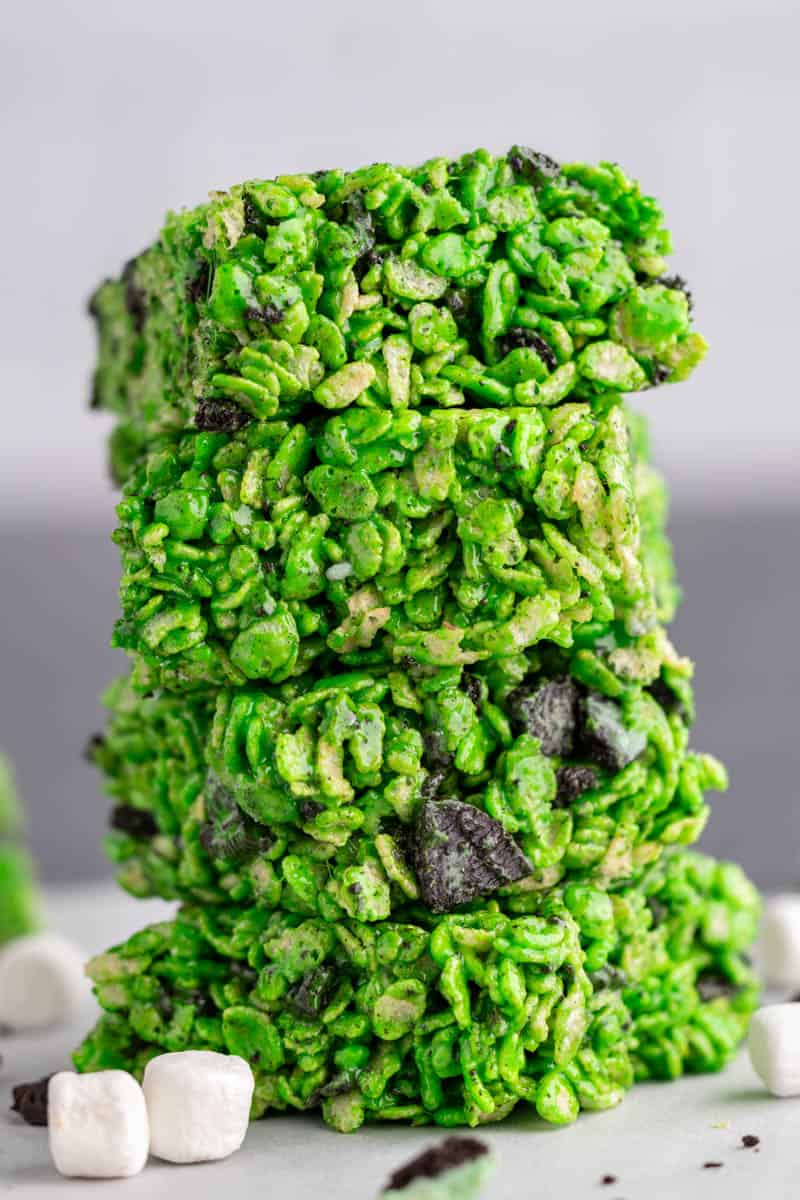 Elevate your dessert game with the refreshing twist of minty Oreos in these easy-to-make grasshopper Rice Krispie treats.
Combine the comfort of Rice Krispie treats with the refreshing zing of minty Oreos, and what do you get? A delightful dessert that's both crunchy and chewy, with just the right hint of mint. These grasshopper Rice Krispie treats are not only fun to make but are also a guaranteed crowd-pleaser. Perfect for parties, picnics, or even just a cozy night in.
Frequently Asked Questions
What makes them "grasshopper"?
It's the combination of chocolate and mint that's reminiscent of the grasshopper cocktail or pie.
Can I use regular Oreos instead of mint Oreos?
Yes, but you'll lose the minty flavor. If you're looking for that minty touch, add a bit more mint extract.
Substitutions
Butter: Refined coconut oil or a plant-based butter substitute can be used.
Mint Oreo Cookies: Regular Oreos with an additional 1/4 teaspoon of mint extract can be used.
Green Food Coloring: If you want the green color without food dye, spinach or kale juice offers a natural alternative.
Variations
Consider drizzling white chocolate on top for a contrasting sweetness.
Enhance the minty touch by sprinkling some crushed peppermint candies over the top before setting.
For those who adore chocolate, consider adding a layer of chocolate ganache at the bottom before setting the mixture.
Troubleshooting
Marshmallow Mix Too Sticky? If your marshmallow mixture becomes too thick or hard to work with, simply place it back on low heat and stir until it's more manageable.
Treats Turned Out Hard? This can happen if you press them into the pan too firmly. Next time, remember to press gently to keep them soft and chewy.
Tips From the Chef
Consistent Mixing: Ensure that the marshmallow mixture covers all the Rice Krispies and Oreos for an even texture and taste.
Avoid Over-Pressing: When setting them in the pan, don't press too hard. It can make the treats too dense.
Freshness Matters: Use fresh marshmallows for the best results. Stale ones won't melt as smoothly.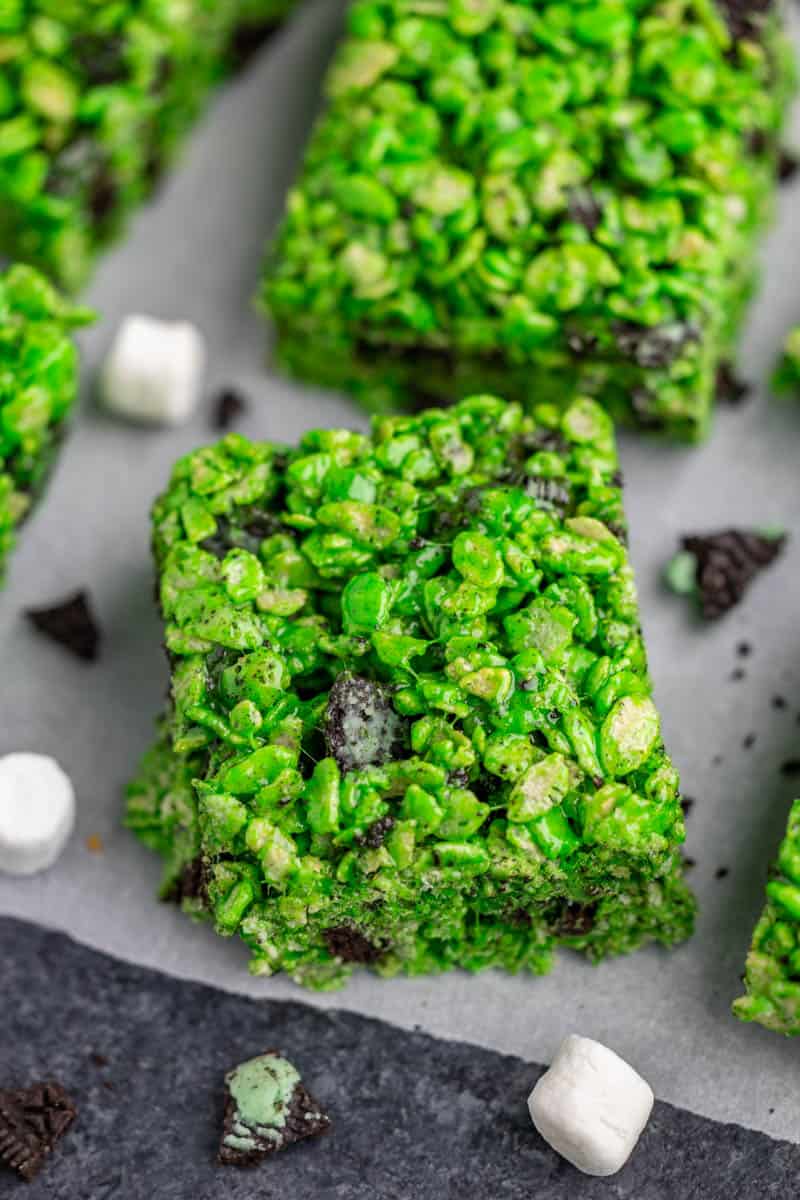 Storage Instructions
These treats are best enjoyed fresh, but if you have leftovers:
Short Term: Store in an airtight container at room temperature for up to 3 days.
Freezing: Wrap individual squares in plastic wrap and place them in an airtight container. They can be frozen for up to a month.
Reheating: While they're best at room temperature, if you've frozen them, let them thaw naturally or give them a few seconds in the microwave.