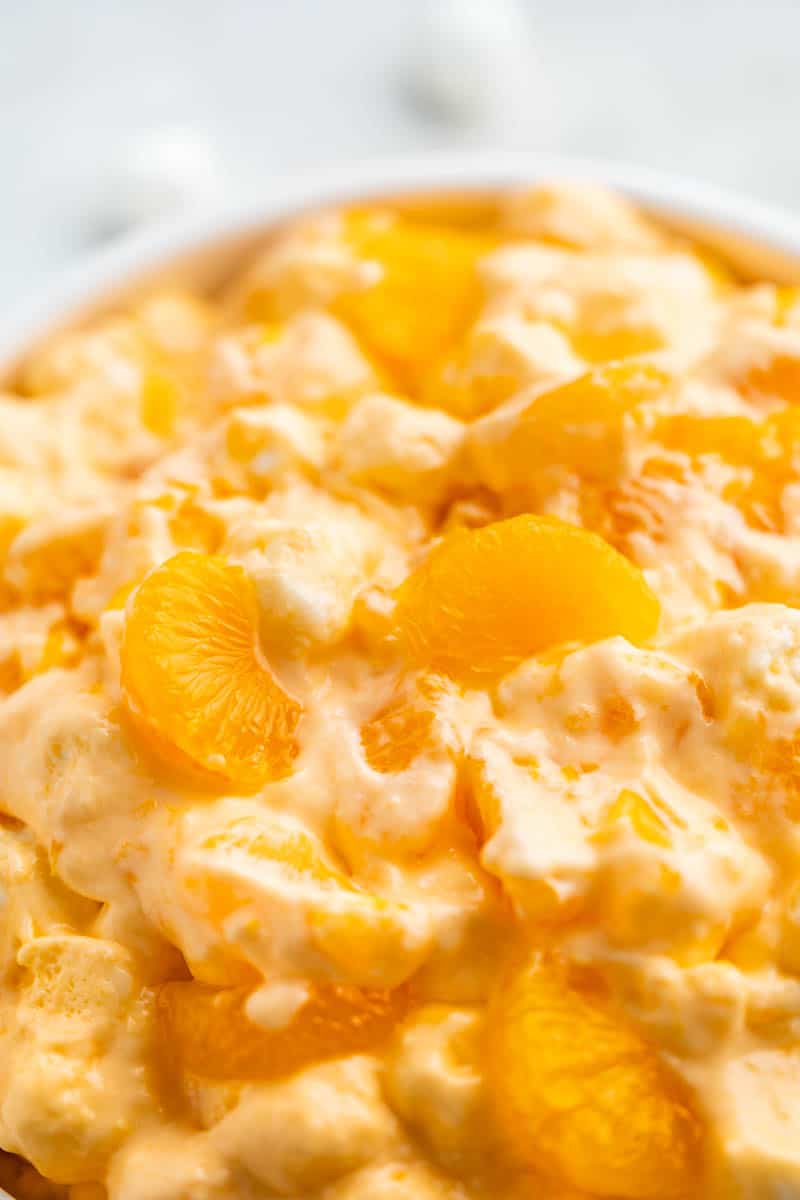 Bring a touch of vintage charm to your desserts with grandma's orange creamsicle salad. It's creamy, citrusy, and oh-so-refreshing!
Nothing spells comfort and nostalgia quite like grandma's recipes. And if there's one that's been a family favorite through the generations, it's the orange creamsicle salad. This addictingly delicious treat offers a harmonious blend of sweet and tangy, creamy and fruity, evoking memories of lazy summer afternoons and festive family get-togethers.
Frequently Asked Questions
What kind of oranges should I use?
Mandarin oranges are recommended, but feel free to use any variety that you prefer.
Can I add other fruits to this salad?
Absolutely! Maraschino cherries, diced peaches, pears, and even halved grapes are wonderful additions.
Do I have to use jello?
Jello gives the salad its unique texture, but if you're not a fan, you can skip it and experiment with yogurt or custard bases.
Garnishing Your Salad
Mint Leaves: A sprig of fresh mint can add a pop of color and a refreshing aroma.
Orange Zest: A light sprinkle can enhance the orange flavor and provide a visual contrast.
Individual Servings: Using clear cups or bowls can show off the beautiful layers and colors of the salad.
Tips From the Chef
Ensure the jello mixture is properly chilled but not solidified for the right texture.
If you're using canned fruits, drain them well to avoid excess moisture in the salad.
For a lighter version, you can use reduced-fat cream cheese without compromising on taste.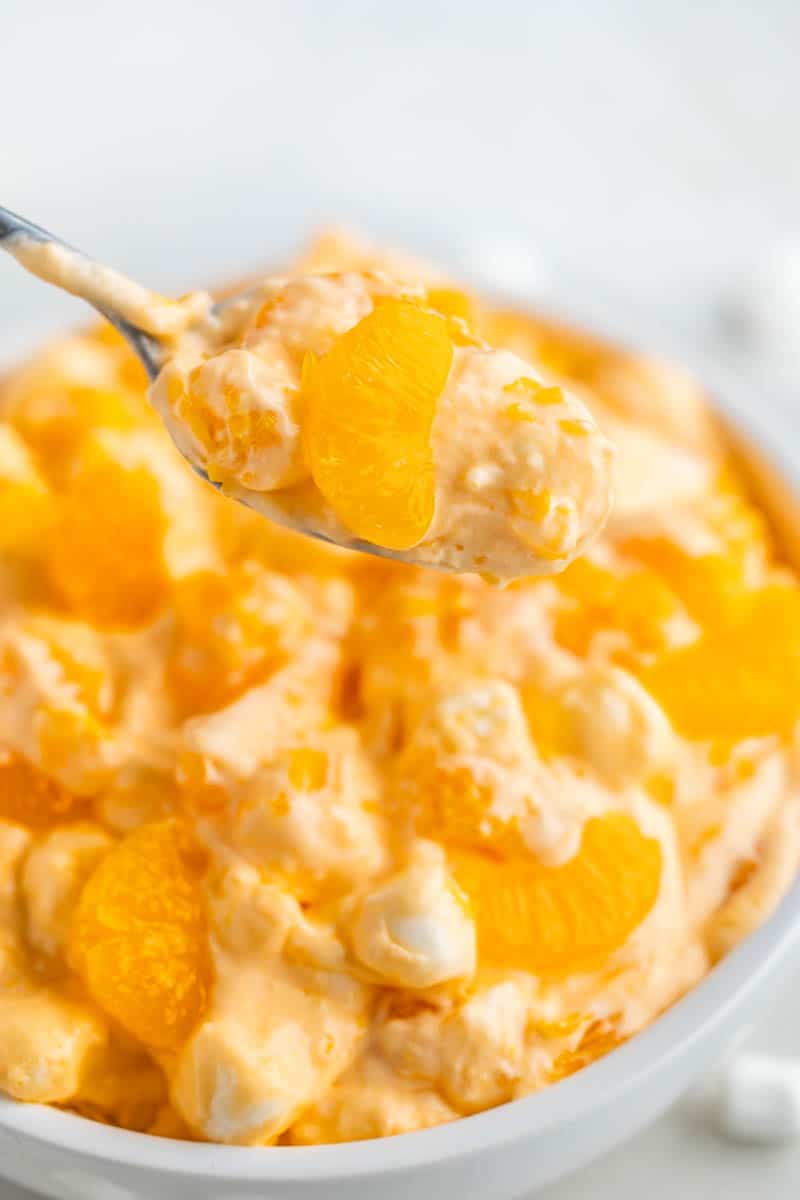 Storage Instructions
Keep leftovers in an airtight container and refrigerate. It's best consumed within 3 days for optimal freshness. Freezing isn't recommended as the creamy texture might be compromised.