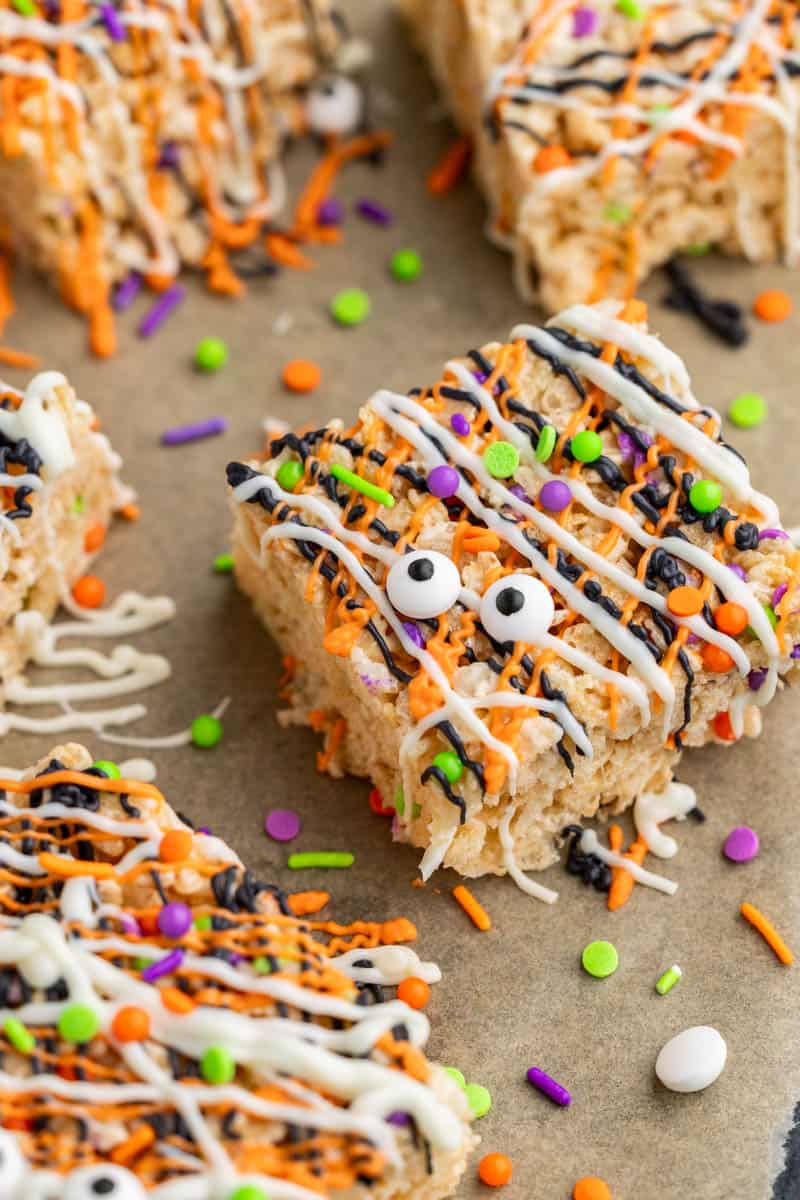 Make your Halloween more delicious than ever with these fun and flavorful Halloween rice krispie treats that everyone will love.
Whether you're hosting a Halloween bash, attending a potluck, or simply craving something sweet, Halloween rice krispie treats are a classic choice. Loved for their crispy texture, chewy marshmallow consistency, and endless decorating possibilities, these treats are as fun to make as they are to eat.
Frequently Asked Questions
Can I use a different type of cereal?
Yes, while rice krispies are traditional, feel free to try with cornflakes or other puffed cereals.
Do I have to add food coloring?
No, it's optional. The food coloring just adds a fun, spooky touch.
Can I make these ahead of time?
Yes, you can make them up to 2 days in advance.
Troubleshooting
Sticky Mixture: If your mixture becomes too sticky, try greasing your hands or spatula. A touch of extra butter can also help.
Hard Texture: If your treats turn out too hard, it might be due to overcooked marshmallows. Ensure you melt them on low heat and don't overcook.
Decoration Issues: If candy melts or chocolates don't adhere well, ensure the treats are fully cooled before decorating.
Substitutions
Butter: Refined coconut or a plant-based butter substitute can be used as dairy-free alternatives.
Mini Marshmallows: Regular-sized marshmallows can be used; just ensure they're completely melted.
Candy Melts: Regular chocolate chips or white chocolate can be melted and used for decoration.
Decoration Ideas
Unleash your creativity with these Halloween-themed ideas:
Mummy Treats: Use white candy melts to drizzle over the treats in a crisscross pattern and place two candy eyes for the mummy's face.
Ghost Faces: Melt white chocolate and spread over the square treat. Use chocolate chips to make eyes and a mouth.
Spiderwebs: Melt dark or milk chocolate and drizzle in a spiral pattern, then use a toothpick to drag lines from the center outward, creating a web effect.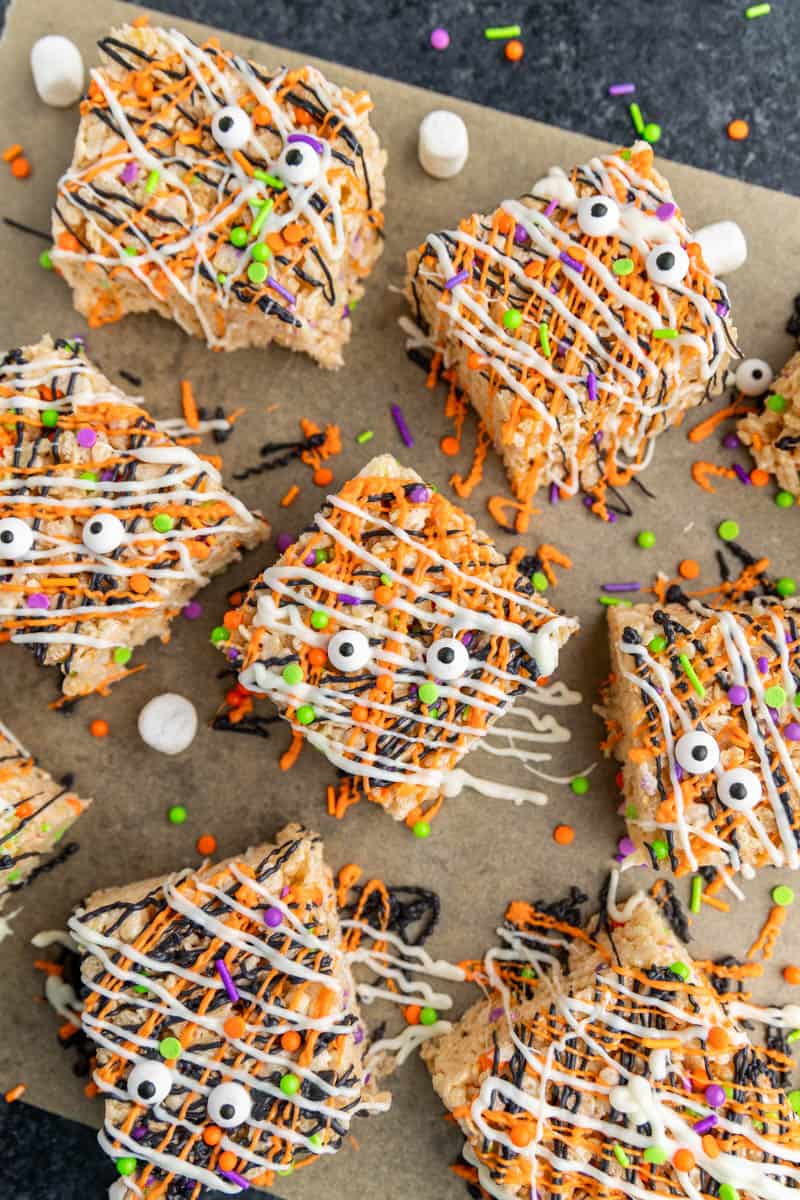 Storage Instructions
Store your rice krispie treats in an airtight container at room temperature for up to 3 days. Avoid refrigerating as it can make them too hard. If you want to make them in advance for an event, you can freeze them. To do so, place them in a single layer on a baking sheet, freeze until solid, then transfer to a zip-top bag and store in the freezer for up to 1 month. When ready to serve, thaw at room temperature. Avoid reheating as it can alter their texture.