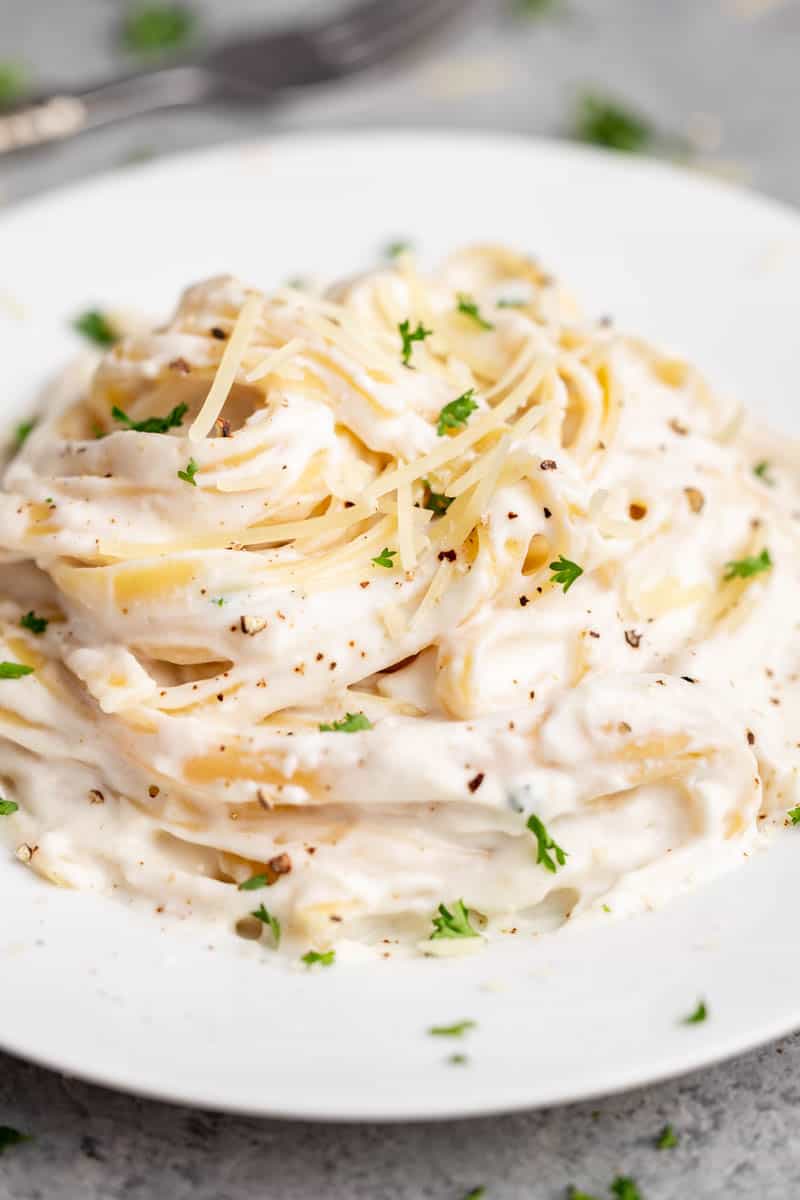 Dive into the creamy comfort of homemade fettuccine alfredo! The perfect blend of cheesy, buttery goodness mixed with perfectly cooked pasta for an easy – but impressive – meal you can whip up in no time.
Bring the charm of Italy to your dinner table with this indulgent fettuccine alfredo. This dish is a beautiful balance of textures and flavors – the smooth and creamy sauce, the tender bite of perfectly cooked fettuccine, and the undeniable flavor of Parmesan cheese. With each spoonful, you're taken on a flavorful journey, experiencing the mild nuttiness of Parmesan, the slight warmth of garlic, and the subtle richness of butter. Whether you're planning a romantic dinner for two or a comforting meal for the family, this classic pasta dish is the answer.
Frequently Asked Questions
Can I use a different type of pasta?
Absolutely! While fettuccine is traditional, you can substitute it with other types of pasta like spaghetti, penne, or tagliatelle.
What if I don't have half-and-half?
No worries, you can make your own half-and-half by mixing equal parts of whole milk and heavy cream.
Can I add protein to this dish?
Yes, you can. Grilled chicken or sautéed shrimp go well with this pasta dish.
Serving Suggestions
Fettuccine alfredo makes a satisfying main dish that pairs well with a light, refreshing side salad or some crusty garlic bread. Finish the meal with a fruit-based dessert like sorbet or fruit tart.
Considering Dairy-Free Alfredo
The characteristically creamy and cheesy nature of the sauce comes from butter, half-and-half, and Parmesan cheese, all of which contribute to its rich flavor and luscious texture. Attempting a dairy-free version may significantly alter these qualities, and while there are many plant-based substitutes available, they might not perfectly mimic the unique properties of their dairy counterparts. Thus, attempting a dairy-free fettuccine alfredo might not yield the same indulgent, comforting result as the traditional recipe.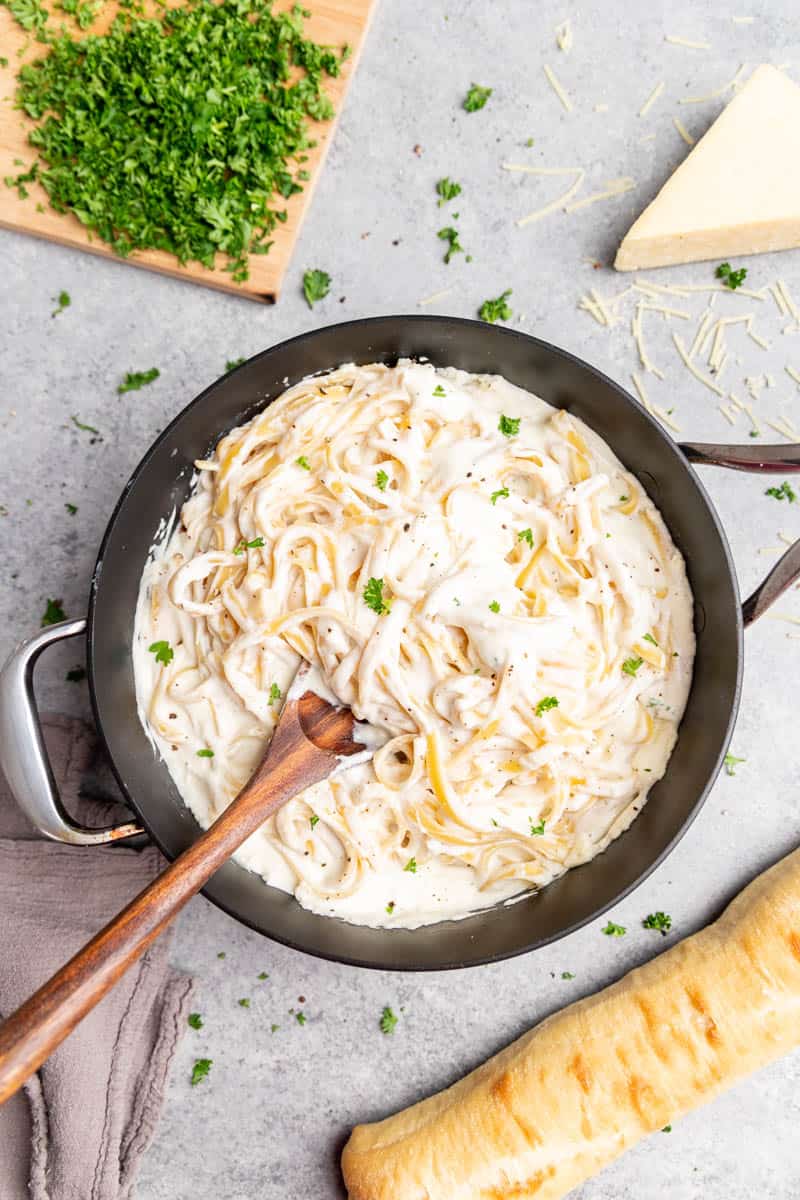 Storage & Reheating Instructions
While freshly made fettuccine alfredo is best, this dish doesn't fare well in the freezer due to the cream-based sauce which can separate when thawed and reheated. However, it can be stored in the refrigerator for up to 3 days.
When reheating, do it gently on the stovetop over low heat, adding a small amount of milk or chicken broth to prevent the sauce from drying out. Stir frequently until it's heated through.