Crunchy, buttery, sweet, and salty roasted Butter Toffee Peanuts are easy to make and a great snack to enjoy or gift!
Check out my Candied Pecans recipe too!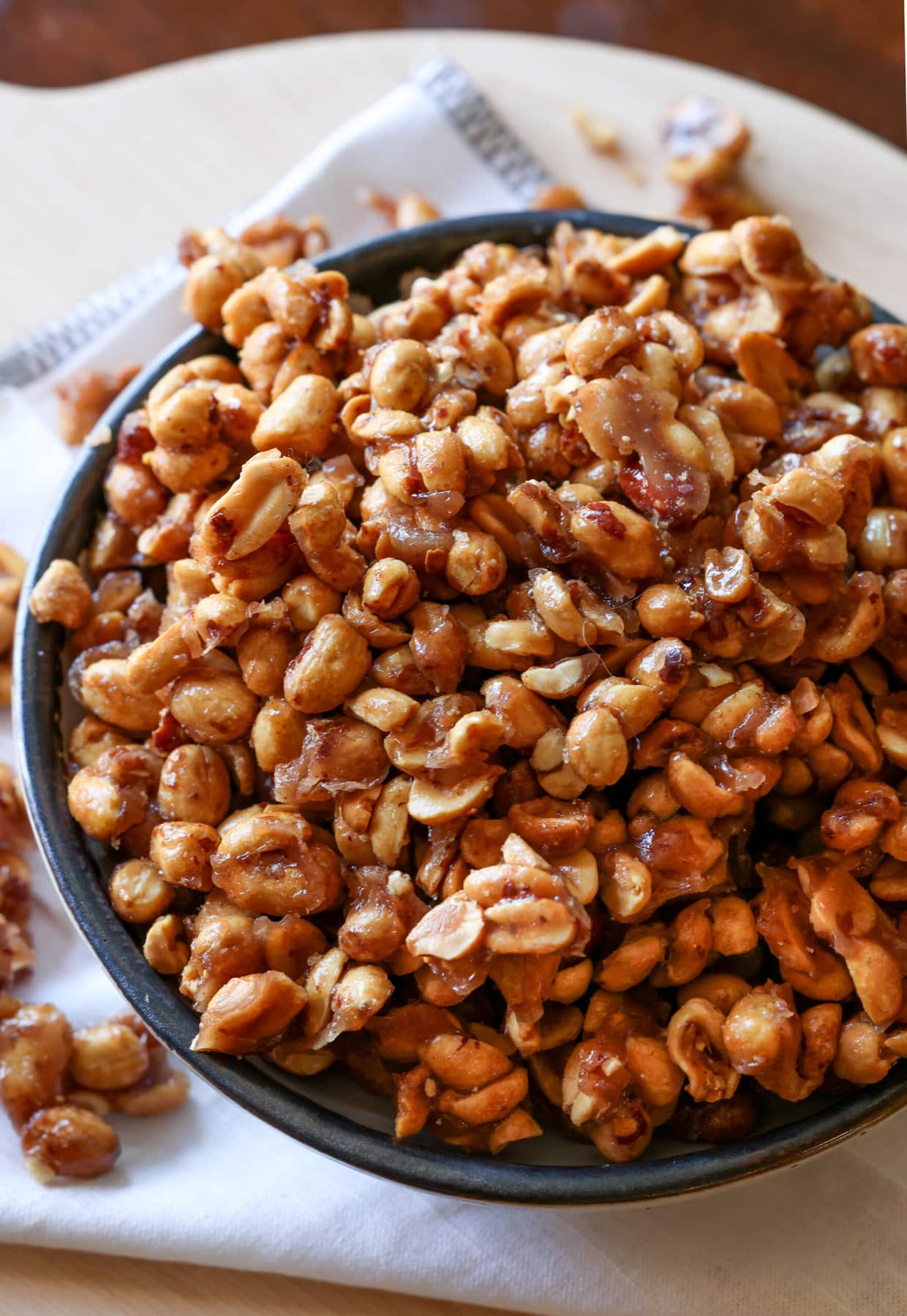 What Are Butter Toffee Peanuts?
If you love an sweet edible gift, or just an easy snack to enjoy, these Butter Toffee Peanuts are perfect! They're easy to make and can be used on salads, in baking, as an ice cream topper, or by the handful! 
Ingredients You Will Need
Click over to Imperial Sugar for the full recipe!
Granulated sugar
Salted butter
Light corn syrup
Ground cinnamon
Kosher salt
Salted dry roasted peanuts
How To Make Butter Toffee Peanuts?
This recipe is incredibly easy! Hop over to Imperial Sugar for the printable recipe!
Preheat your oven to 300°F. Line a 15x10x1- inch nonstick baking sheet with parchment paper, or a silicone mat and set it aside.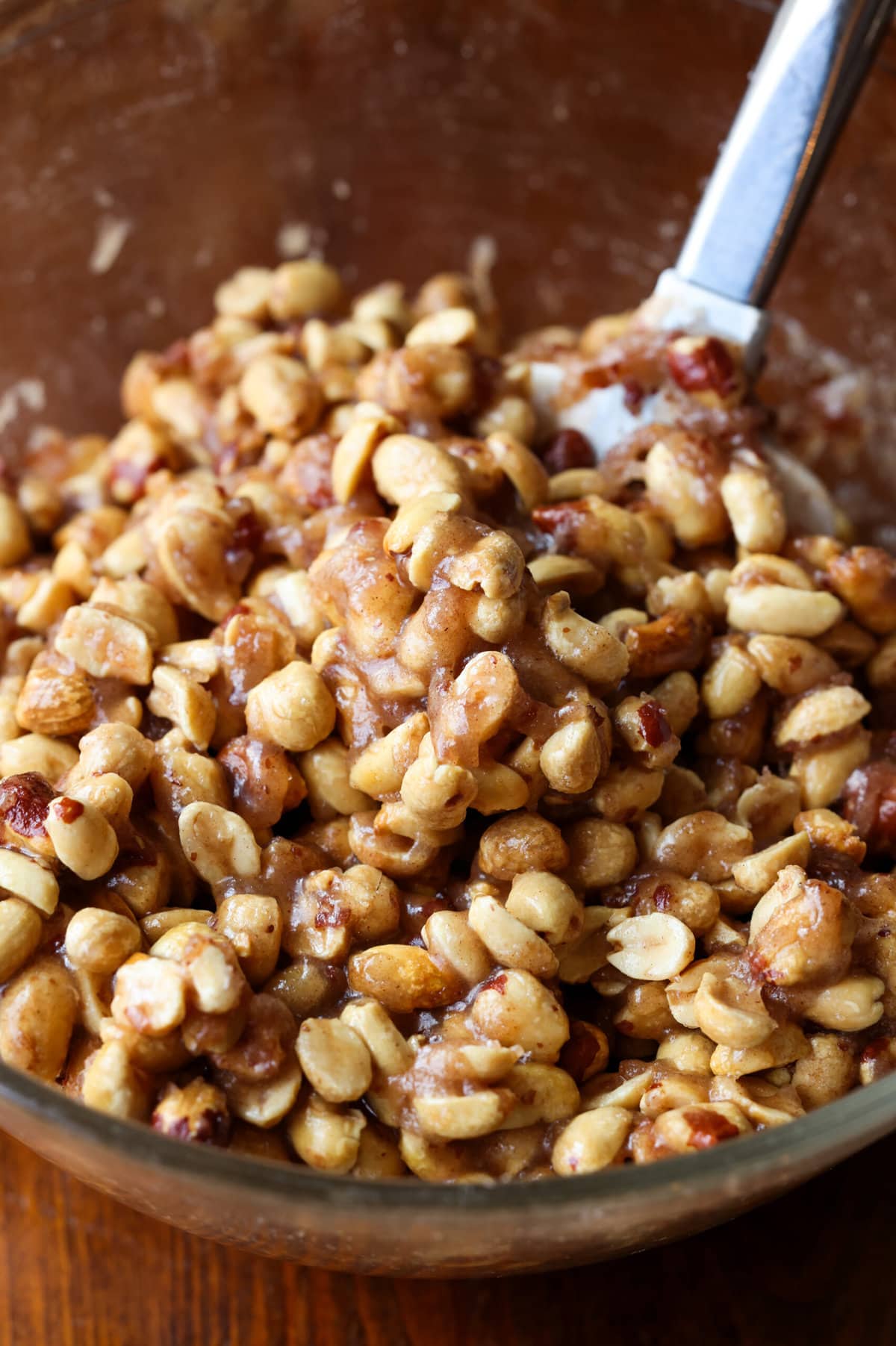 In a large bowl, combine the sugar, butter, corn syrup, cinnamon, and salt. Add the peanuts and stir to coat evenly. Then, spread the peanuts onto the prepared baking sheet. Bake for 30 minutes, until the mixture is bubbly and lightly golden, stirring nuts every 10 minutes.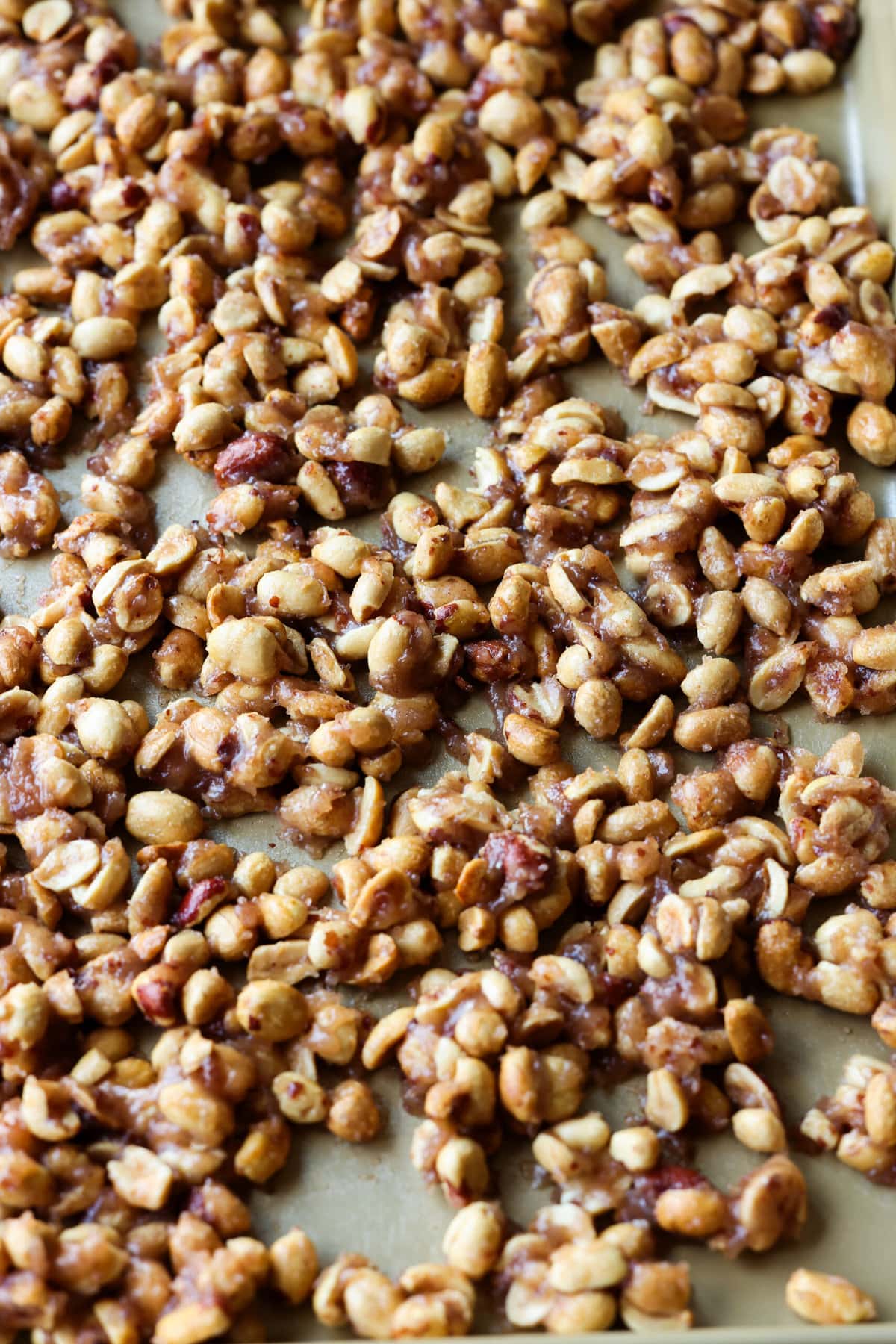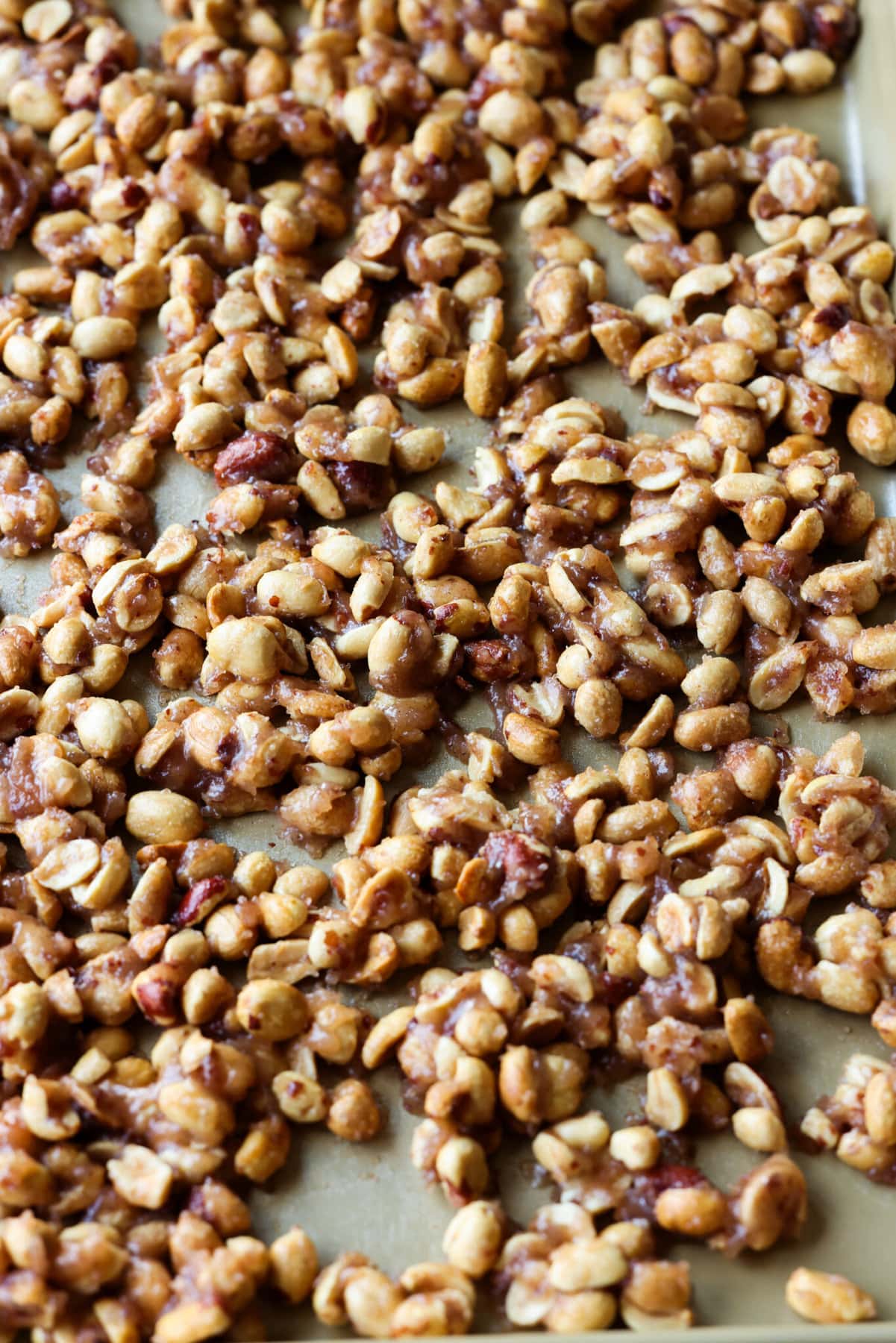 Remove the pan from the oven, sprinkle on more salt if desired and allow the nuts to cool completely. Once they're all cooled, break the nuts apart. You might get clusters, which is ok!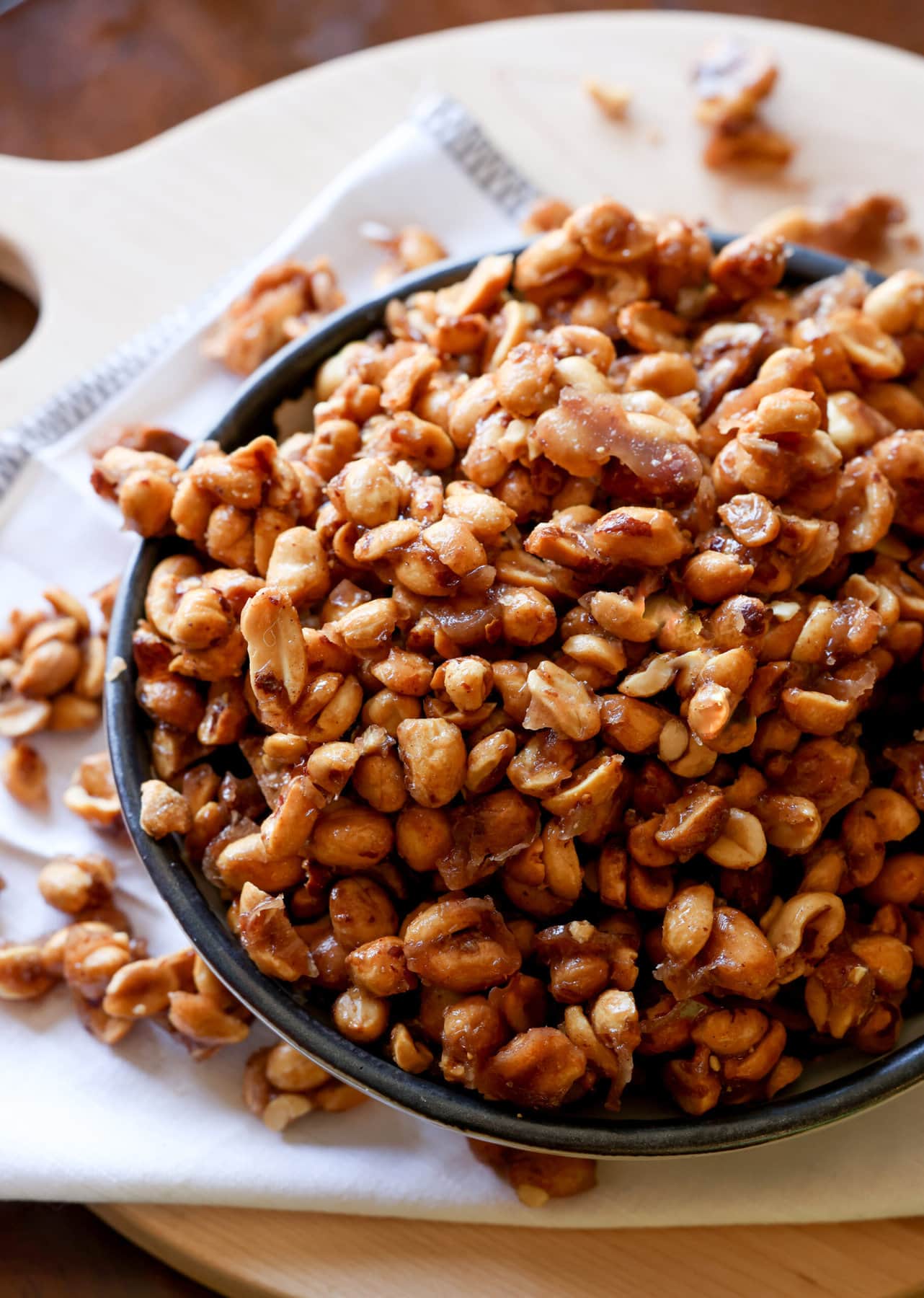 Can You Use Other Nuts?
You can use any type of nut for this recipe. It's a matter of coating them well and baking until they are crisp! Here are some nuts that would be great with this buttery toffee coating:
Pecans
Walnuts
Macadamia Nuts
Almonds
How To Store Toffee Peanuts
These store great, just make sure they are in a non-humid environment, otherwise they will get sticky. Store in an airtight container for up to 2 weeks. Freeze in an airtight container for up to 2 months.
Get the recipe at Imperial Sugar, who I partnered with on these candied peanuts!