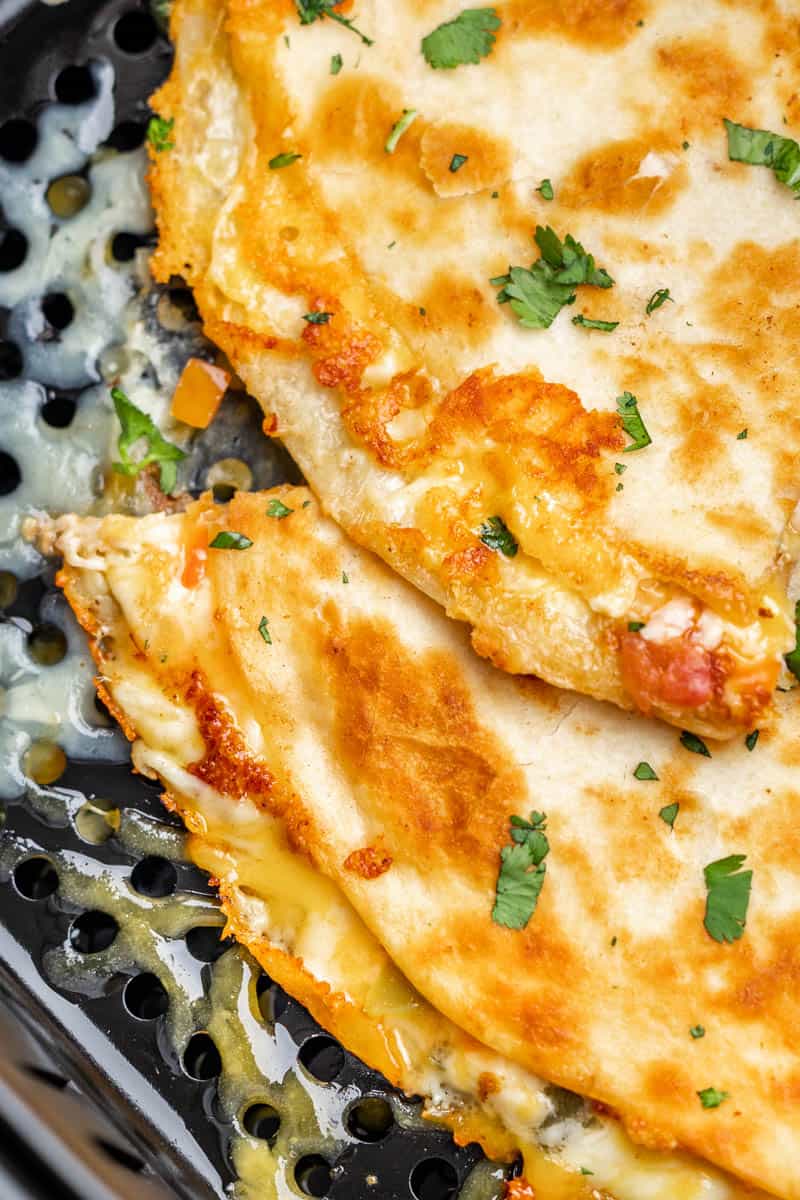 Discover the secret to perfect quesadillas every time with the air fryer method. Cheesy goodness awaits!
There's something universally appealing about a crispy tortilla filled with melted cheese. And when you're craving that perfect bite, air fryer quesadillas come to the rescue. They're not just a quick fix for hunger pangs but also an introduction to a delightful culinary journey. Crisp on the outside and soft on the inside, these quesadillas balance textures and flavors beautifully. Whether you're looking for a mid-day snack or planning a full-fledged meal, they never disappoint.
Frequently Asked Questions
Can I use any other cheese apart from cheddar?
Absolutely! Monterey jack or pepper jack cheese are excellent choices, especially if you're looking for an ooey-gooey texture.
Is an air fryer necessary?
While an air fryer gives you a consistent and crispy outcome, you can also make quesadillas using a skillet or oven.
How spicy are these quesadillas?
That's up to you! You can choose the heat level of your salsa or even add spicy ingredients like jalapeños.
Variations/Customization
Branch out from the traditional cheese filling! Here are a few ideas to get you started:
Protein: Add grilled chicken, seasoned beef, or black beans.
Vegetables: Sautéed bell peppers, mushrooms, or onions can enhance both flavor and texture.
Heat: For those who love a kick, jalapeños or chipotle peppers are fantastic additions.
Troubleshooting
Torn Tortilla? If your tortilla tears while folding, it might be too cold. Let it sit at room temperature before proceeding.
Unevenly Melted Cheese? Ensure that the cheese is spread evenly on the tortilla to ensure consistent melting.
Alternate Preparation Options
Don't have an air fryer? No problem! You can prepare quesadillas on a stovetop using a skillet. Warm each side until the cheese is melted and the tortilla is golden. Alternatively, you can bake them in an oven preheated to 375 degrees Fahrenheit, flipping once to ensure even cooking.
Tips From the Chef
Ensure your tortillas are at room temperature to avoid them breaking when folding.
Evenly spread your fillings to get a consistent taste in every bite.
Keep a close eye on the quesadillas while in the air fryer to avoid over-browning.
Preheat your air fryer for optimal results.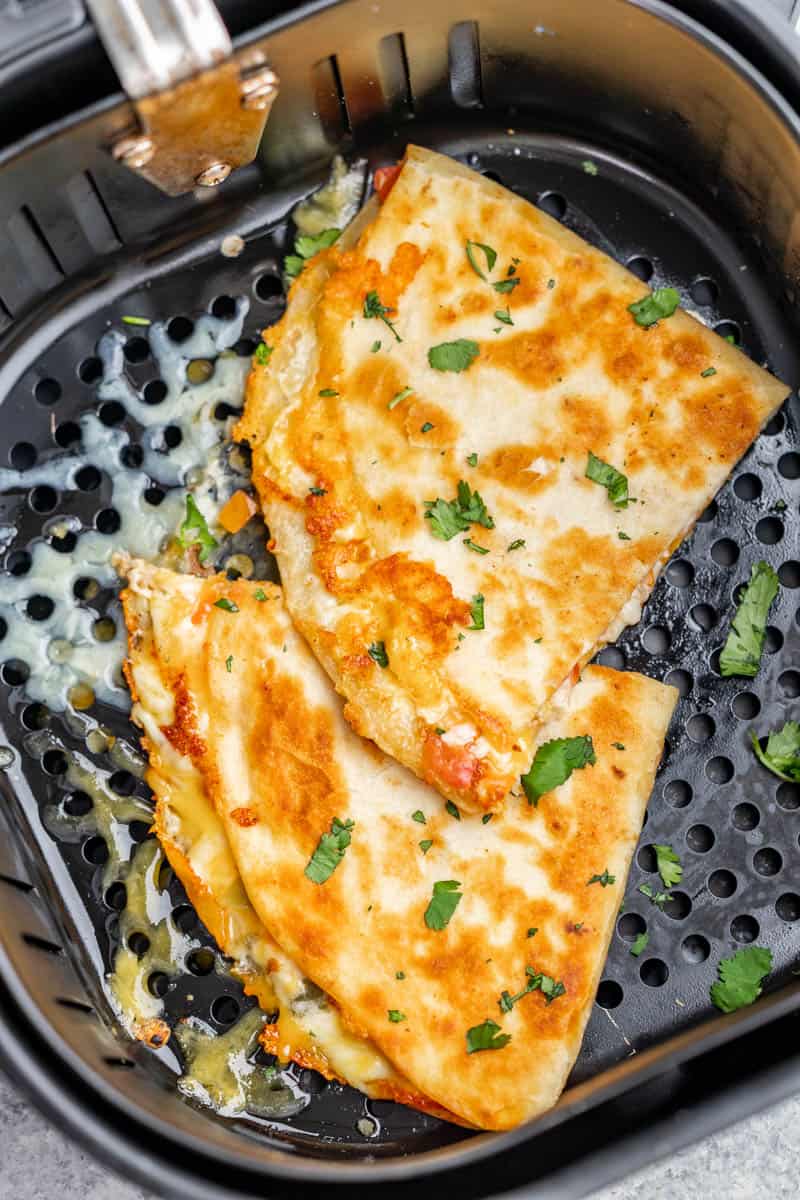 Storage & Reheating Instructions
Leftover quesadillas can be stored in an airtight container in the refrigerator for up to 3 days. To reheat, place them back in the air fryer for a few minutes or until warmed through. Considering freezing? Stack them between parchment paper in a freezer-safe bag. They can last up to two months. When ready to eat, reheat directly from the freezer, adding a couple more minutes to the cooking time.
More Quick & Easy Air Fryer Recipes