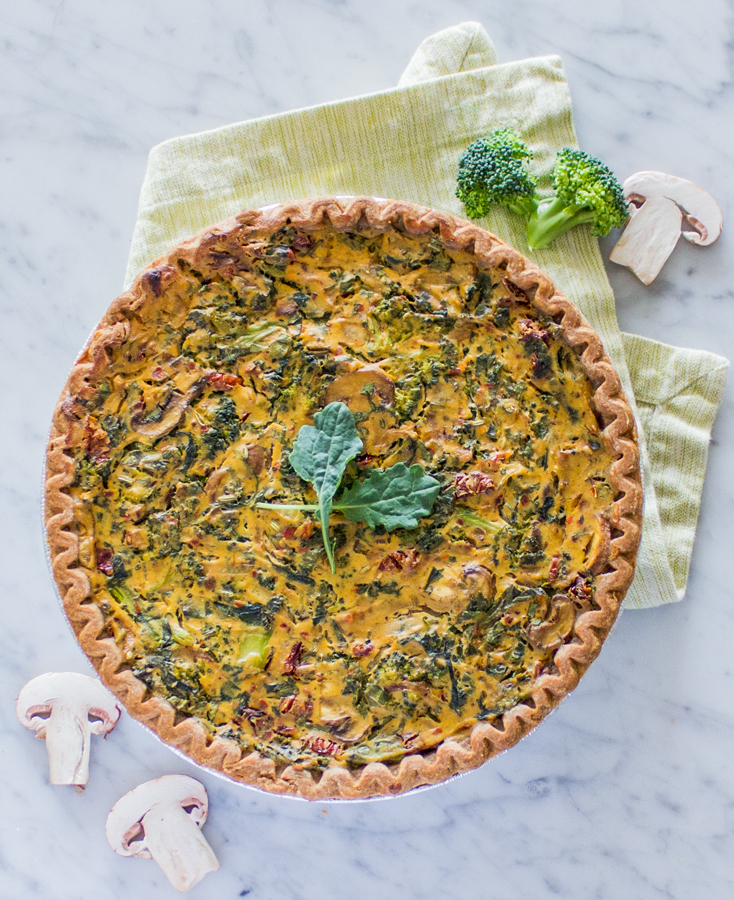 Well Easter just snuck up on me. One day it's January 1, and the next it's spring! Where did the time go?
Honestly, I'm totally happy about Easter and springtime. It means longer days, warmer weather, beautiful blooms, and Easter brunch! Now that I have a daughter I've fallen in love with the idea of creating food traditions in our family. Starting this holiday I'll be making a few recipes from this list of delicious vegan Easter recipes, and I hope you will too!

What should I make for Easter?
My first question is always, what recipes should I make for our vegan Easter celebration? Because I always wait until the last minute, it has got to be something easy with ingredients I likely have in my kitchen already. This list is made up of those types of recipes.
As a non-religious person, for me Easter is a celebration of Spring. After months of short and cold days, I want food that celebrates the color and life of this new season. When I am thinking of a recipe that is perfect for Easter I think of something that is colorful, certainly seasonal, and fresh. I've broken down my list of vegan Easter recipes into 4 sections to help you easily find the perfect dish to brighten your table.
What do vegans eat for Easter?
We eat whatever we want! But you won't find any vegan Peeps or chocolate bunnies on this post––though that would be adorable! I love to veganize the foods I grew up with, and they've made it on my list: Sweet Potato Biscuits, Vegan Crab Cakes, Vegan Mac & Cheese, Sweet Potato Waffles, Cinnamon Rolls, and Home fries!
I want to also shout out my cookbook, Sweet Potato Soul, because she is full of more recipes that are perfect for this special holiday, including Vegan Grits, Oyster Mushroom Etouffee, and Sweet Potato Donuts 😉
Easter Brunch & Breakfast Recipes
The quintessential Easter meal is a big hearty brunch right after church lets out. In my family it always happened at like 2pm, which is totally just lunch, but hey, we treated it like brunch! Whether you are making an Easter breakfast or brunch this list has got the recipes you're looking for.

SAVORY
SWEET
Easter Salads & Sides
If you're doing an Easter brunch or lunch, I highly recommend balancing out all of that sweet with a fresh and healthy salad or two. The Sunflower Caesar Salad (pictured below) tastes like spring! So do the Orange Miso Glazed Sweet Potatoes, which are a delicious and unique take on candied yams.

Vegan Easter Sweets Recipes
Craving more vegan desserts this Easter? Yeah, me too! You know I love my healthier dessert options, so I want to highlight the Raw Carrot Cake. If you're in the mood for chocolate, don't sleep on the Chocolate Oatmilk Tart (pictured below). For a bite sized treat, the Sweet Potato Macaroons are your best bet!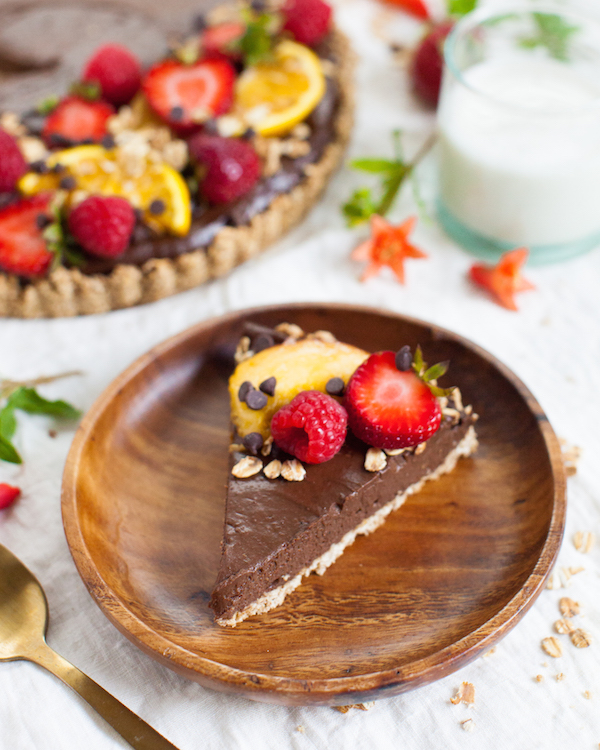 Easter Lunch & Dinner Recipes
Easter might be all about brunch, but you've still got to eat dinner. If you're in the mood for something fun try the Green Chili Enchiladas or Vegan Crab Cakes. If you want to go the traditional route make the Lentil Meatloaf. And if your intention is to make something a bit fancier––think restaurant entree––you'll love the Whole Roasted Cauliflower Picatta.