Wondering what desserts can be made from a whole lot of lemons? Try these 23 Best Lemon Desserts to put a fresh spin on any sweet ending. From zesty bars to cakes, no-bake desserts, and creamy lemon pies infused with sunny citrus, there's something for everyone.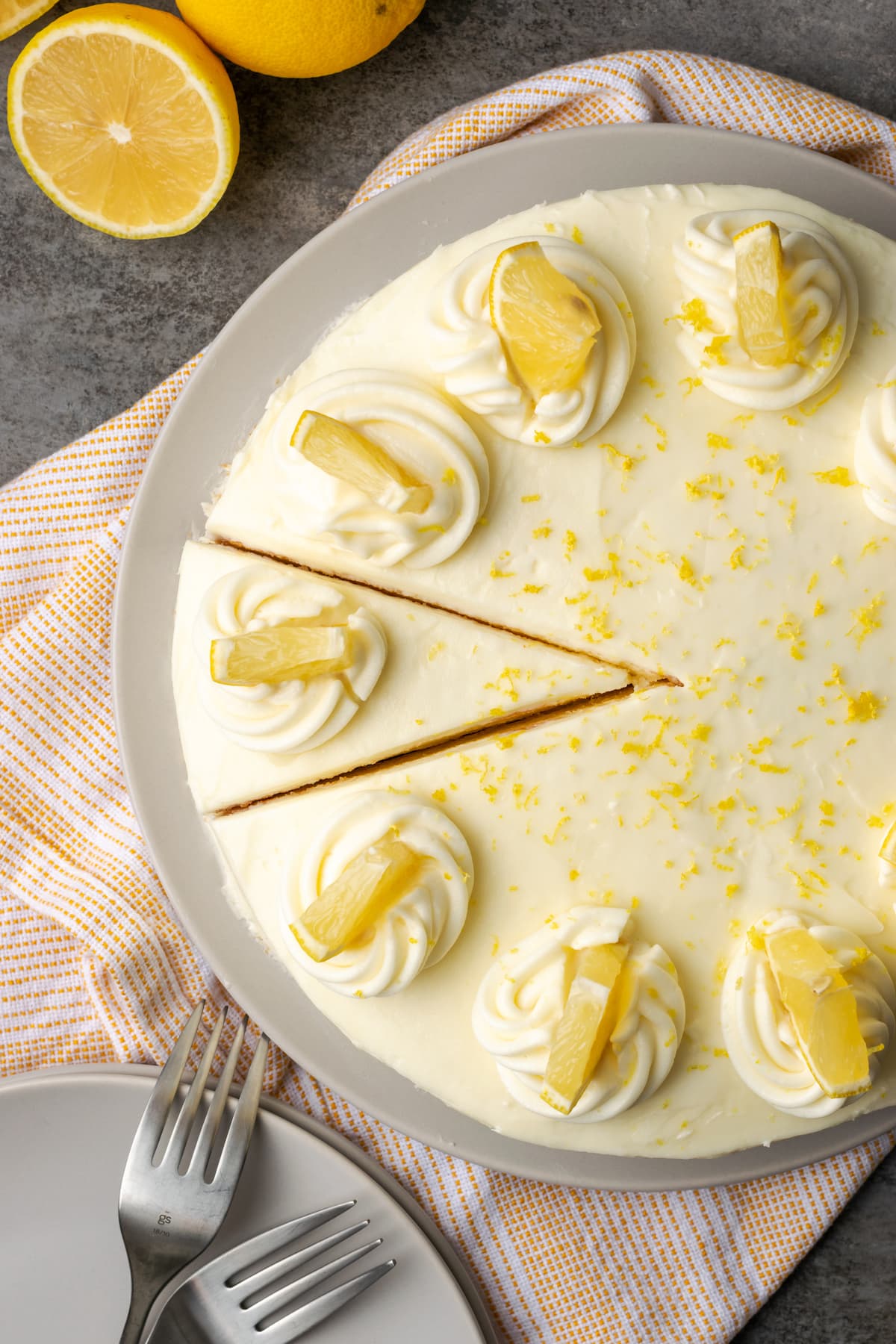 The Best Lemon Desserts for Spring (and Beyond)
With spring around the corner, I am ALL about a lemon dessert. Lemon squares, lemon cake, lemon pie – gimme! You name the dessert, and I can't get enough. Lemon treats are a perfect way to put a fresh spin at the end of any meal.
There's something irresistible about desserts made with lemon. The sweet and zesty je ne sais quoi of sugar and citrus. After the richness of winter-worthy desserts like Pumpkin Cobbler and Bread Pudding, it's a refreshing change.
Below, I've rounded up all the best and brightest, lemony desserts on the blog. Now that the warmer temperatures are here, I am planning on baking my way through this list ASAP.
Why You'll Love These Recipes
What makes this the ultimate list of lemon desserts? Here's why you'll want these recipes on repeat all season (and then some):
Perfect for spring. Warm temperatures are here, people. I am more than ready to herald them in with fresh desserts bursting with sunny flavors. Who's with me? (Psst… These lemon recipes are also great for Easter!)
Simple. Mouthwatering desserts don't need to be complicated. The aim of these zesty treats is to keep things simple and delicious, with easy ingredients.
Full of lemon flavor. Most of these recipes call for real, fresh lemons for the best possible flavor. 
23 Easy Lemon Dessert Ideas to Try
Who's ready for some fresh and easy lemon desserts? Below you'll find everything from lemon bars to blondies, to lemon cakes, cheesecakes, and more.